Newsletter | Advertizers
GroupWorks is a "members only" website our guild uses to share information with our members. Be sure to log in weekly to check on meeting times, find ZOOM login info, share updates with fellow members, etc.
Be sure to update your profile with the new year!

Newsletter: "Bits & Pieces:"
Pubiished monthly by the Blue Bonnet Quilt Guild, contains news, articles, pictures – suggestions are always welcome.

Deadline is the 20th of each month.

If you are a member and would like to submit an article or advertise in the newlsetter, please contact Bonnie Piernot.

(Prior years newsletters can be found at the bottom of the page.)

Advertisers - listed alphabetically below:
Lone Star Quiltworks
e-mail: lonestarquiltworks@suddenlink.net
4301A S. TX Avenue, Bryan, TX 77802 – (979) 595-1072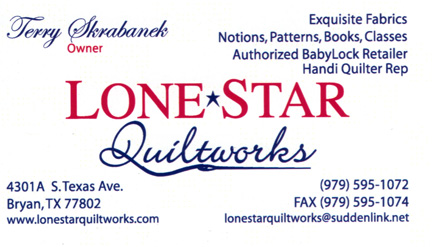 JK Quilting Services
e-mail: jk.quilting81@gmail.com
7577 Bickham Cemetery Rd., Bryan, TX 77808 – (979) 324-4498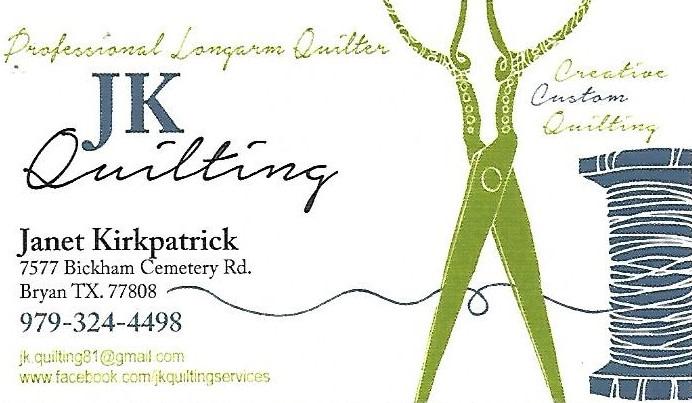 Norma's Embroidery & Quilt Studio
e-mail: normajeanquilts@gmail.com
310 Stoney Hills Ct., College Station, TX 77845 – (586) 770-7166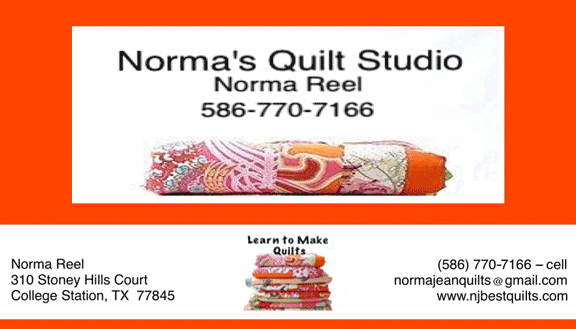 Laura North
e-mail: lbnorth@gmail.com
2184 Chestnut Oak Circle, College Station, TX 77845 – (979) 450-6558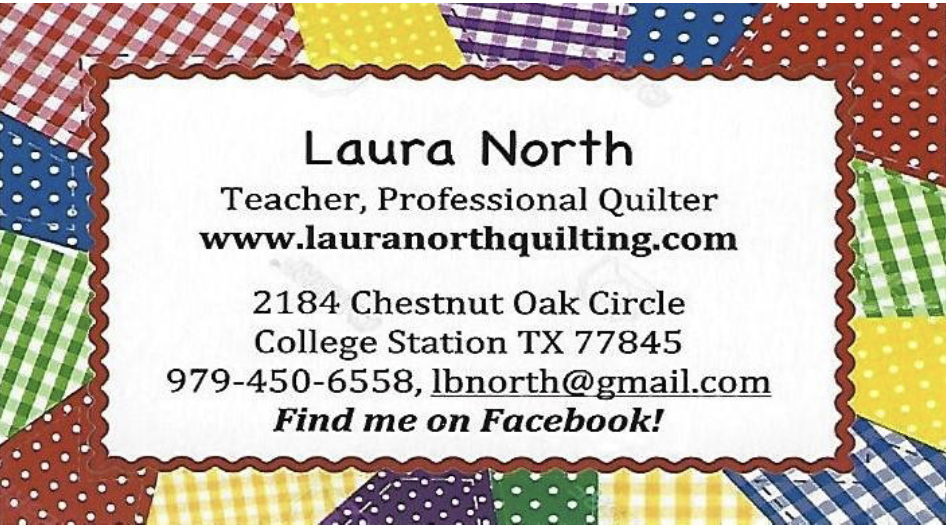 Sew Vac City
e-mail: mark@sewvaccity.com
3800 State Hwy 6 S. Ste 100, College Station, TX 77845 – (936) 693-6592