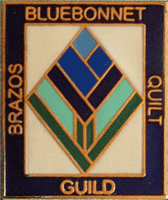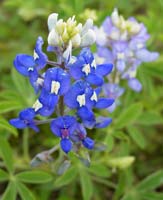 BBQG Quilt Show
Save the date for BBQG's 32nd biennial quilt show!
September 6th & 7th, 2019
The theme will be "Garden Party"!

The theme category for the quilt competition will be "Wild Flowers", and the care quilt Challenge caegory is tentatively set as "Garden Creatuyres".
Planning is now beginning, so check back for more information! The location remains the same, The Brazos Center located in Bryan.
This show is our primary fund raising event. All money raised goes to fund college scholarships for local high school students as well as education programs for our members and the community.

- - - - - - - - - - - - BBQG Member Only Information Below: - - - - - - - - - - - -
2019 BBQG Commitee Chairpersons

| | |
| --- | --- |
| Committee: | Chairperson: |
| Quilt Show: | Charles Gilreath & Maggie McGuire |
| Publicity: | Debbie Ginn |
| Donation Quilt: | JoAnn Williams |
| Care Quilt Challenge: | LouEllen Hassold |
| Hospitality: | Sue Ryan |
| Ribbon Committee | Rhonda Kuboviac |
| Judges & Awards: | Connie Silber |
| Quilt Appraisals: | Angela Harrison |
| Quilt Receiving & Dispersing: | Jane Crouse |
| Quilt Registration: | Christine Deppe |
| Setup & Hanging of Quilts: | JoAnn Williams |
| Show Pin & Programs: | Christine Deppe |
| Vendors: | Debbie Brooks |
| Bluebonnet Boutique: | Theresa Morrison |
| Basket Blitz: | --open-- |
| White Elephant Shop: | Sue Idol |
| Window Display: | Debbie Brooks |
| History: | Carol Willson |
| Quilt Appraisals: | Bunny Douglas |