BBQG 30th Anniversary - Quilt Show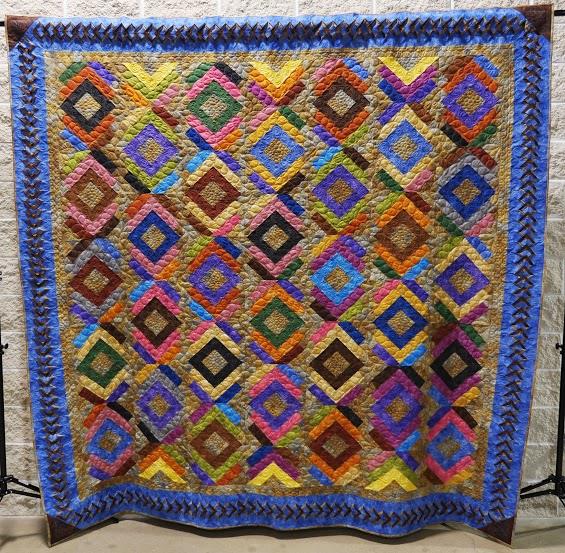 Presenting: "Diamonds in the Sand"
We are so excited about our biannual Quilt Show!
September 4 & 5, 2015 - "Diamonds & Pearls" Quilt Show
Hours: Friday, 10 am - 5:30 pm; Saturday 10 am - 5 pm.
Location: Brazos Center, 3232 Briarcrest Drive, Bryan, TX 77802

This show is our primary fund raising event of the year. All money raised goes to fund college scholarships for local high school students as well as education programs for our members and the community.

Exhibitor Application & Contract, Exhibitor Rules: & Complete Vendor Information Packet can be viewed & download by clicking on the links provided.

Information on Show Categories, Rules & Instructions, 2015 Go Houston Rules, and Entry Worksheet can be downloaded by clicking on the links provided!

Online registration will run from May 19th to July 8th!
The
quilt show entry form
must be completed online. If you have filled out the entry worksheet (see link above), the entry form will be very easy to complete! Just follow the instructions that pop up!
- - - - - - - - - - - - BBQG Member Only Information Below: - - - - - - - - - - - -
2015 BBQG Commitee Chairpersons
Committee:
Chairperson:
Quilt Show:
Rebecca Fielding
Publicity:
Lynn Thurston
Donation Quilt:
Kerry Dwyer
Quilt Challenge:
Nadine Stuth
Hospitality:
Sue Ryan
Ribbon Committee
Betty Bugh
Judges & Awards:
Connie Silber
Quilt Receiving & Dispersing:
Jane Crouse
Quilt Registration:
Rebecca Fielding
Setup & Hanging of Quilts:
JoAnne Williams
Show Programs:
Christine Deppe
Vendors:
Debbie Brooks
Bluebonnet Boutique:
Theresa Morrison
Basket Blitz:
Kimberly DeBona
White Elephant Shop:
Sue Idol
Window Display:
Debbie Brooks
It's "Basket Blitz" time again:
Please consider a donation for this project. This is a great fundraiser for the guild and we need a lot of baskets to make it successful.
Baskets can be quilt themed, but do not need to be - not everyone is a quilter!
Help make this a success! For more information please contact Kimberly.


Will Work For Food:
It's time for "Quilters' Kitchen" - as in the past, we need food donations to serve the show volunteers & vendors.
A sign up sheet will be passed at upcoming meetings - please be thinking of a dish to share, bottled water to bring, a crock pot of something, etc. Or contact Sue Ryan


White Elephant Table:
We will be selling almost anything - fabric, patterns, books, and notions. Tools are good also. I will be happy to store things here at my house. I will even come and pick stuff up, if you'd prefer. Just call me! Thanks for your help! Sue Idol