This spring the weather has been beautiful! Makes it so enjoyable to be outside!
I find such peace piddling around in my garden. I always come away from the garden feeling somehow better!
The mindless work allows me to be inspired by all that surrounds me! Oh, the color!!
As summer creeps up on us, keep inspired and keep busy everyone!
--Sue Idol, President

Next BBQG Meeting: Tuesday, May 10th at 7 p.m.
Lecture: Barb Gardner - "Evolution of a Quilt"
(Brazos Center Assembly Room 102)

Statistics from April 2016 meeting:
Attendance: 71 members & 10 visitors & 2 new members

High School 2016 Scholarships: We are pleased to award two scholarships this year, to Haley Goodman & Hannah Hunt!! Please go to scholarship page for more information!

BBQG Members — please help!
"Rowlett officer looking for lost quilt's owner"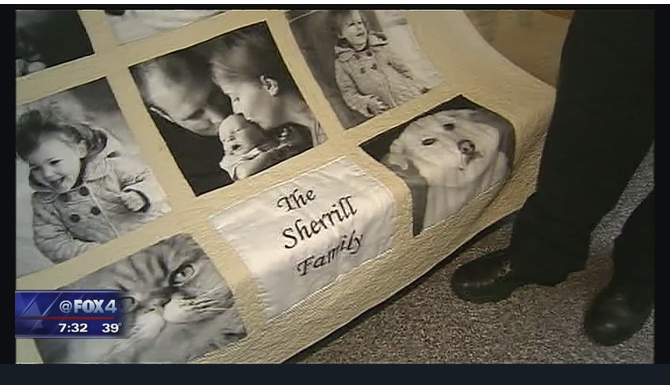 Cpl. Patrick Ray of the Rowlett Police Department is the temporary guardian of what is likely a treasured family heirloom.
                   http://www.fox4news.com/news/67614483-story

2016 Donation Quilt — let's get going! Check out the changes & challenges we face for the year!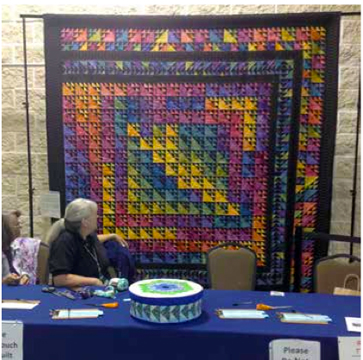 "Color In Flight"
Providing us with the majority of the scholarship money we will collect in 2016! Please go to the Donation Quilt page for further information about this beautiful quilt.