First organized in 1985 by a small group of women interested in quilts, the Brazos Bluebonnet Quilt Guild (BBQG) is a non-profit, tax exempt organization which has grown to approximately 160 members. BBQG is dedicated to help those in need & to share with the community their love of quilts.
Next BBQG Meeting: Tuesday, September 10th at 7 p.m.

Statistics from August 2013 meeting:
Attendance: 67 members & 10 visitors & 6 new members
BOM winner: Kerry Dwyer who won 14 aqua blocks

The 2013 Donation Quilt: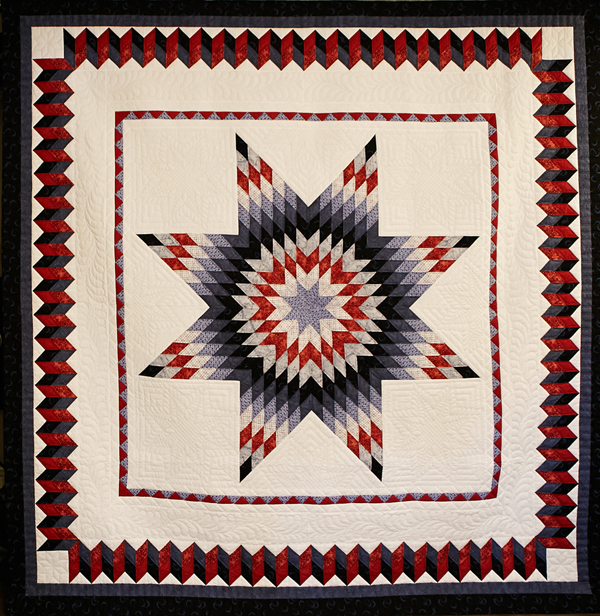 News Flash: Registration for the quilt show has been extended until August 20, 2013!
Updated "2013 BBQG Quilt Show" information can be found on the BBQG quilt show page.